The 24th Beijing-Hong Kong Economic Cooperation Symposium Digital Economy Empowering Industries Development Thematic Activity was successfully held on December 7, 2021.  The event was co-sponsored by the Beijing Municipal Bureau of Economics and Information Technology and the Office of the Chief Information Officer of the Hong Kong Government, organized by Beijing Software and Information Service Industry Association, Hong Kong Software Industry Association, Internet Professional Association, Smart City Consortium, Hong Kong Information Technology Federation and the Hong Kong Public Key Infrastructure Forum.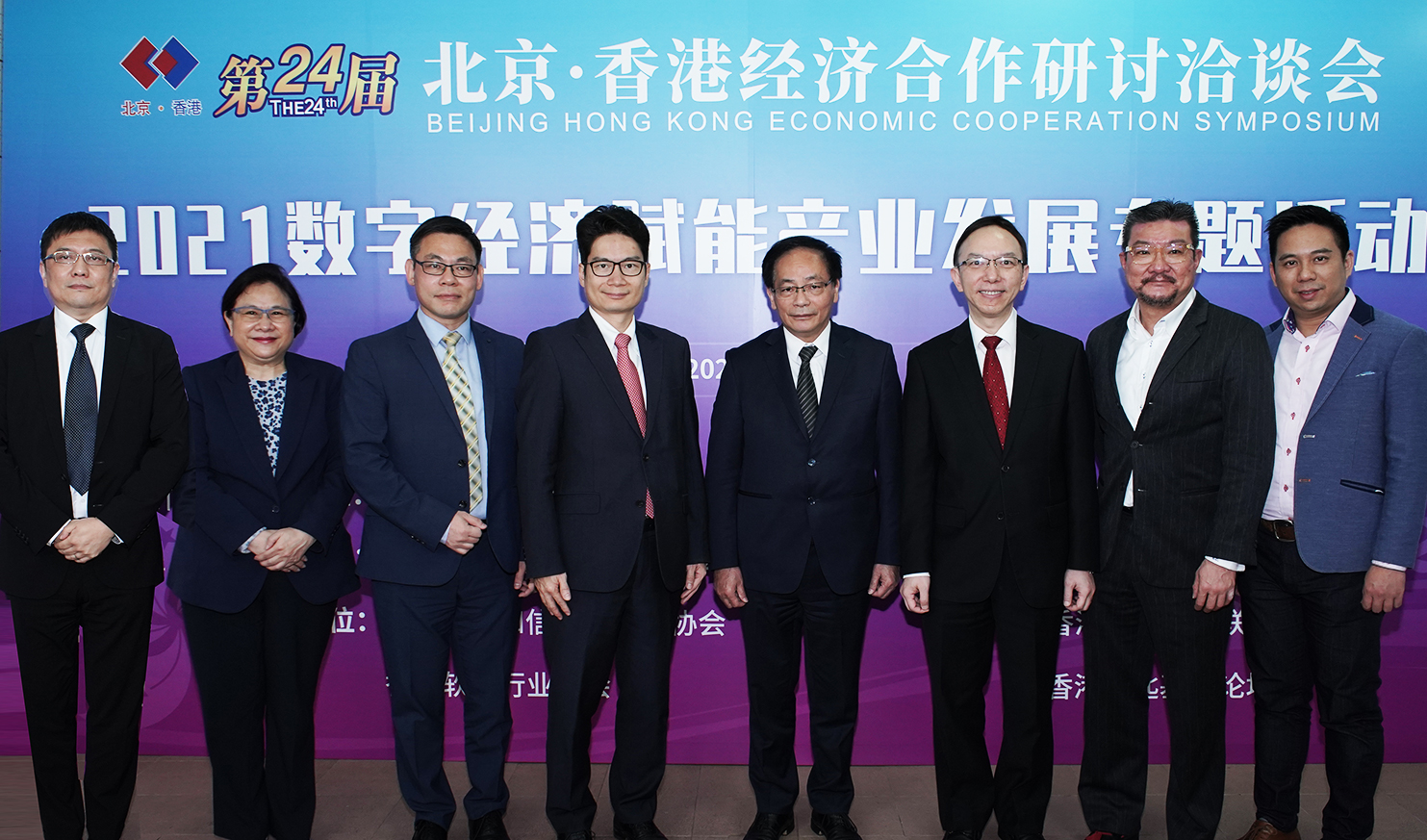 Mr. William Gee was invited to attend as the vice chairman of APKIC and signed the "Memorandum of Cooperation on Promoting Pan-Asian Internet Identity Trusted Authentication" with the Beijing Software and Information Service Industry Association, and the Hong Kong Software Industry Association, under the witness of Wang Zuo, Director of the Foreign Exchange and Cooperation Office of Beijing Municipal Bureau of Economics and Information Technology; Lin Weiqiao, Hong Kong Government Information Technology Director; and Ye Guoqian, Hong Kong Legislative Council Member.
APKIC together with two other parties to the MOU will seek to promote the adoption of cross-border digital identity mutual recognition, with the aim of supporting the rapid development of cross-border trade, e-commerce, finance, Internet and other industry collaborations between China and [APKIC member countries] [countries in Asia].
With the COVID-19 pandemic still affecting the World, physical interaction between countries/regions is severely restricted, significantly limiting the necessary economic and social interaction across communities, and posing a challenge to the traditional face-to-face business model.
The promotion of a trusted Internet identity infrastructure will help establish a system of integrity in the Internet world, and is of great significance for cross-border online business transactions.
According to the content of the memorandum, the parties will integrate their advantages in digital identity technology to seek broader applications in areas such as finance and beyond, and actively integrate countries/regions in Asia to study the possibility of inter-regional Internet identity interoperability.
In addition, all parties agreed to establish a Trust infrastructure leveraging PKI and other emerging technologies such as blockchain to enable the conduct of trade activities over the Internet.  Elements such as online identity authentication, transaction traceability mechanisms, as well as integration with online dispute resolution, mediation and arbitration services, etc., not only enhance Trust between trading partners, but also enable disputes to be resolved more quickly and cost-effectively to protect the interests of buyers and sellers, reduce risks and enhance the security of cross-border business.
In the future, APKIC will continue to work on the promotion of PKI technology, and strive to enable interoperability of digital identity infrastructures across countries and regions, providing much needed support for a safe and reliable online business environment.